As usual a 20 hour trip , of planes , trains and automobiles , finds us in our hotel for the next week or so . I arrived in Nagaoka around 12 , and dumped off my bags , and headed up to the mountains .
Our first stop today , would take us to Kaneko koi farm . Breeder of many varieties , including shiro utsuri , kujaku and many others , but of late  , the master of the tancho kujaku !
It was perfect timing  as he had just harvested some nisia , many varieties , i soon had some nice koi in the bowl , including doitsu beni hajiro , doitsu ochiba , a very nice beni kikokoryu , tancho kujaku . In the higher quality pond ,there was a very nice three step doitsu ochiba which i could not leave behind .
Doitsu ochiba , nisai , 40-45cm and thought to be female .
Doitstsu ochiba 35-40cm and nisai 
Very nice beni kikokoryu
Tancho kujaku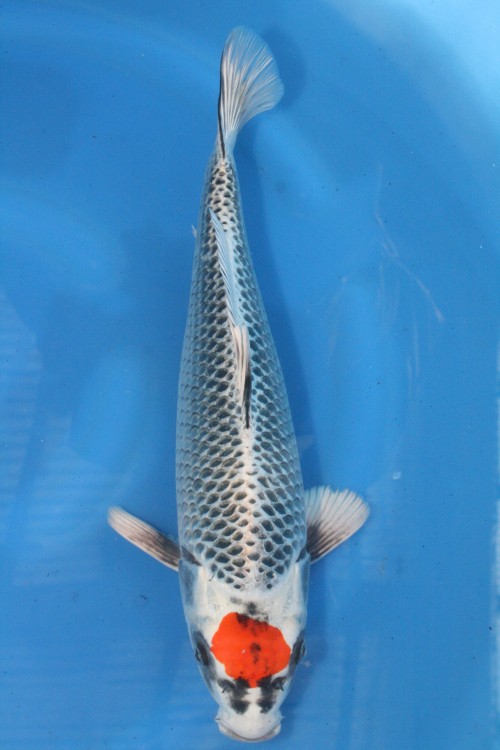 Doitsu beni hajiro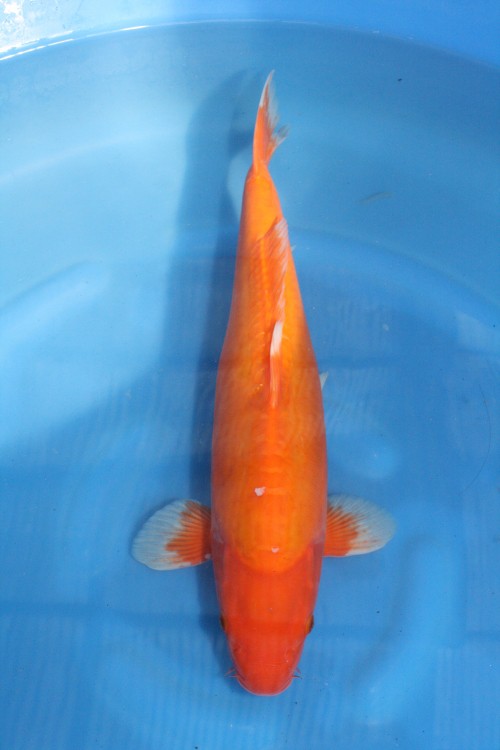 Next stop was an old favourite of ours , Yagenji koi farm . So many varieties , of all sizes and prices , its very hard to leave without buying a koi ! Today was no exception , and we found some nice sanke 45-50cm , nisai and females among them . Also a nice kikisui , and a doitsu krashigoi , (that is for a customers order ) . No first day visit , would be complete without a visit to Maruhiro , so off we went . When we got there , the place was heaving , dealers everywhere , but we still managed to strike up a deal for 21 nisai , incuding a stunning kindai show . As it was so busy , we got the breeder , to put all the koi in a floating net , and we would return in the morning to video and take pictures . 
Mean while , heres the Yagenji nisai purchased today .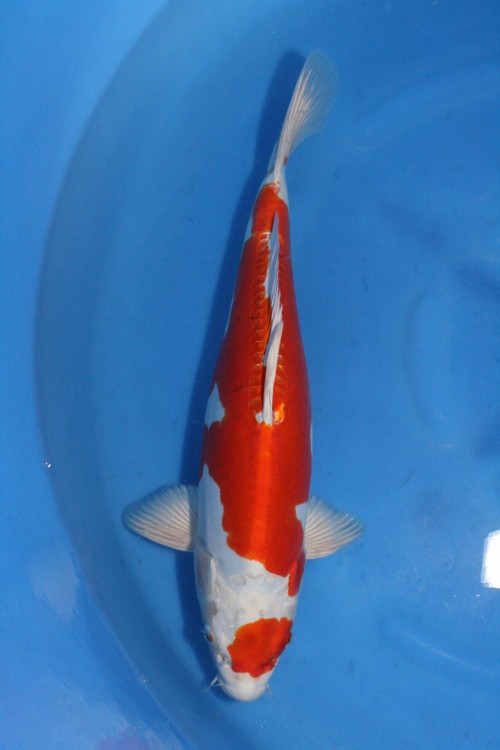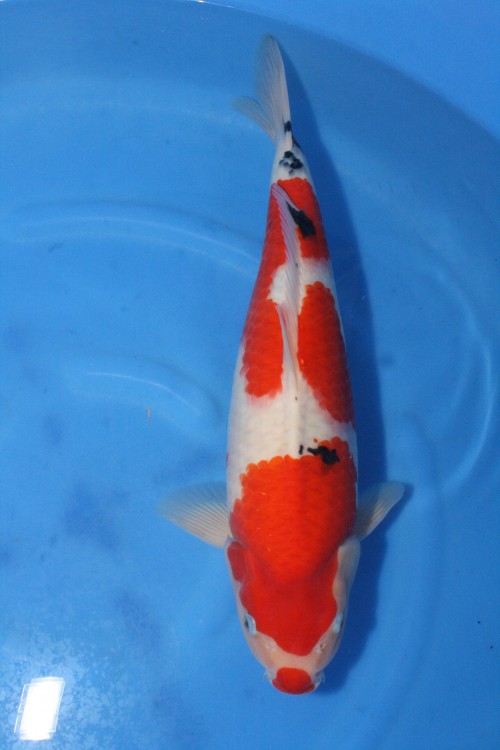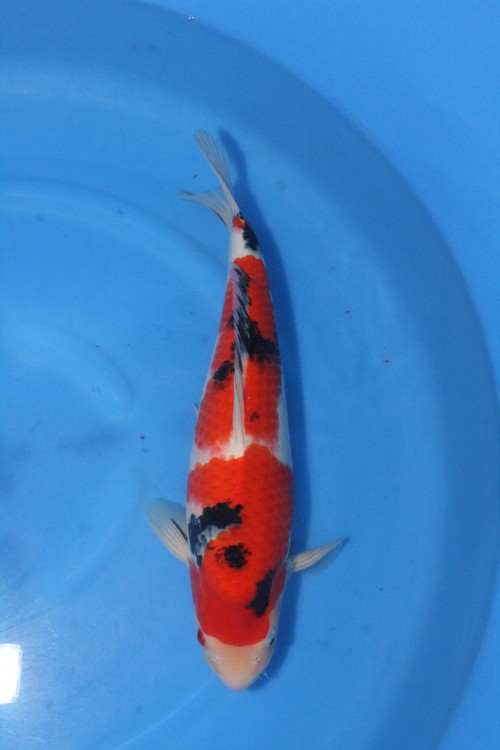 Very nice male sanke