A few stops on the monorail , same on a local train , and i was soon at Tokyo station to catch the bullet train to Nagaoka , in Niigata . I arrived at 2.30 , so there was time for a quick visit to Maruhiro , before checking in at the hotel . The usual tradition of coffee ,  rice biscuits ,  quick catch up , a little abuse and a lot of laughs , we were then ready to go out to the fish house . When i did , i was amazed at the stocking level , he was full to the brim ! A lot of people are asking me for female koi , with not such a high budget , i explained this to Hinori San , he took me to a pond , i asked the price and was given the Japanese word for various , with him holding one hand really low ,
and then raising it as high as he could , so basically from this to that ! One thing you soon learn in visiting Japan , you do tend to get an idea of the breeders pricing , so i grabbed a net and soon had  a bowl of showa , sanke , kogani ochiba , shiro utsuri and a very nice kindai showa with excellent skin quality , although the quality was very nice , the sumi on the shiro was very heavy on the head , but i have customers who dont seem to mind , if the price was right . All nisai , female and around 40-55cm plus , and i thought the prices were very fair , so i bought all 5 . I then moved on to some smaller nisai , and soon had a bowl full of koi 30-40cm , but after going through them , i only selected 8 , as i have so many koi in the UK just coming out of quarantine , i diddnt want to go too mad on the first day . This time some unusual ones , gin rin benigoi with a deep rich colour . doitsu kwarimono , tancho showa , a very nice showa , metalic goshiki , another good kogani ochiba , gin rin matsukawabake . This was really bright , and had tight sumi in both pecs , and alot of underlying sumi , so worth a gamble . The last was a shiro utsuri . Now those who know me , when it comes to shiros and showa , i have to have balanced sumi in both pecks , it may not worry some of you , but to me it drives me nuts when you find  great example , to be let down by unbalanced pecks . But every now and then , i buy one just because everything else , is too good to leave ! The skin on this shiro was very good , it has the start of a good pattern , and its female ! So as it wasnt outrageously expensive , it had to come with me ! Individual pics and videos will go on the website in the next few hours . 
Shiro utsuri , nisai female and approx  55cm .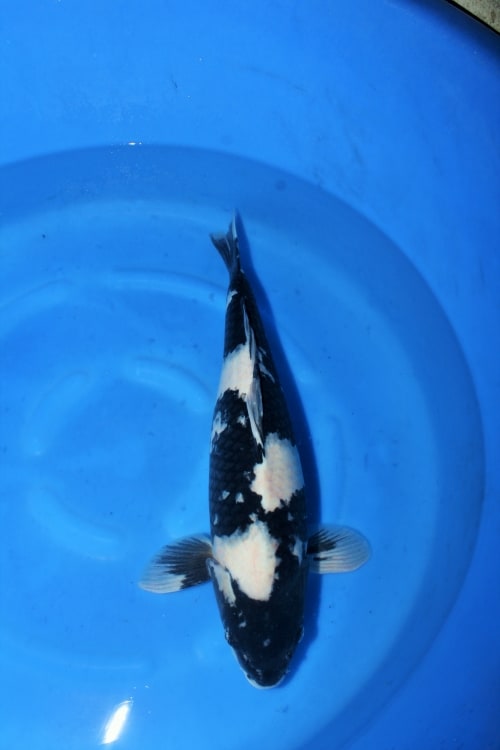 Kindai showa , 45-50cm approx , nisai and female .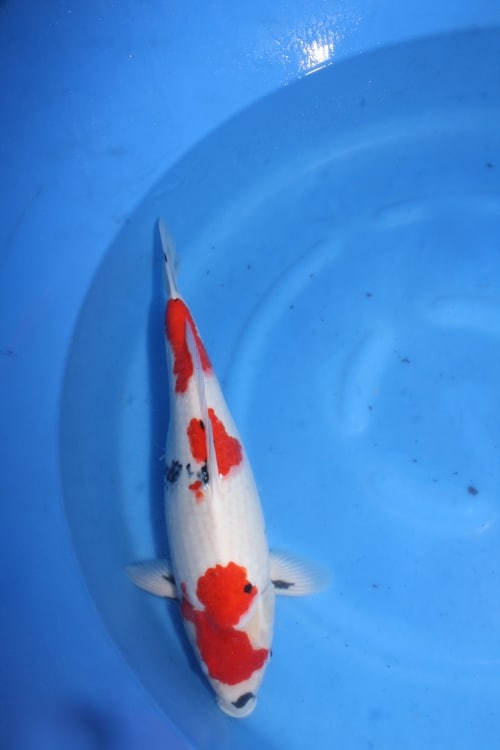 Kogani ochiba , around 40-45cm , nisai and female .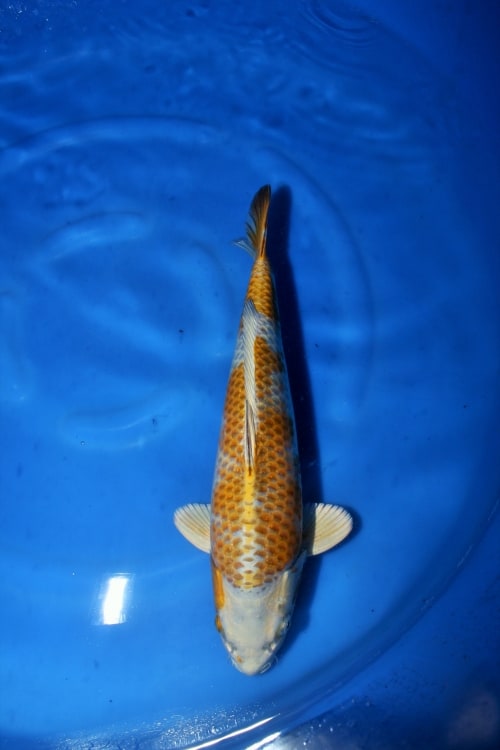 Sanke , around 50cm , nisai and female .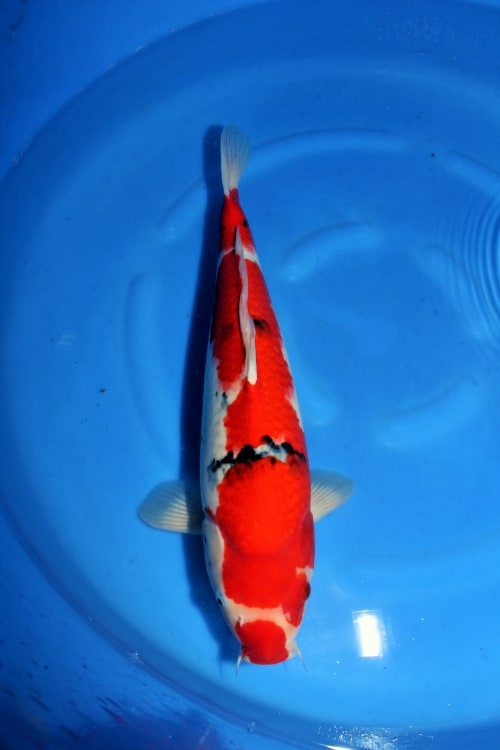 Showa , nisai , female and around 45cm .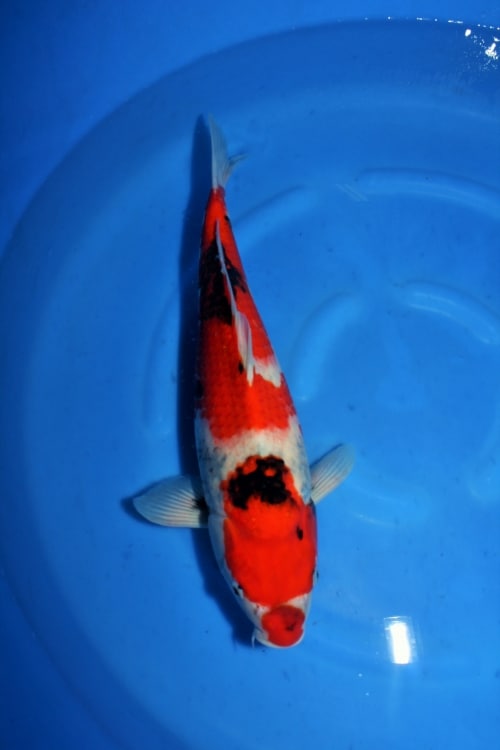 Mixed nisai , 30-40cm plus , unsexed except the shiro , that is female .