If your looking at a new filter with low maintanace , then look no further at the Oase drum machines , they start with the compact which is a small drum and moving bed filter in one unit . They then go up to a full size drum and separate moving bed modules which can be added to later on . Both models come in pump fed and gravity fed , and are always in stock at Gatwick Koi ! These really are the ultimate plug and play , three pin plug and your away ........................  Prices start from £1999.95
                                                                               The Oase compact drum , drum and moving bio bed filter all in one !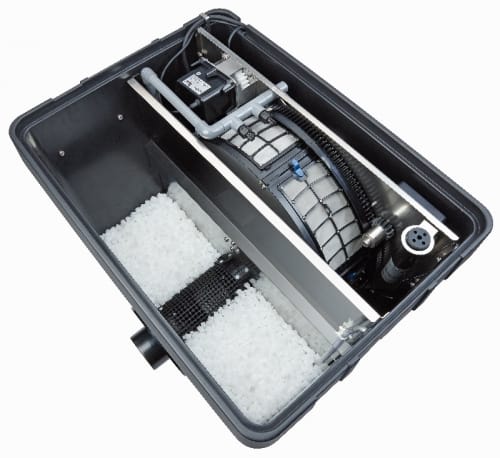 Its bigger brother m the premium drum .